Food, Culture and History are the Ingredients for a Great Find
The night was damp. The narrow streets and alleyways dark and forbidding. But neither the weather nor the labyrinth that makes up Xian's Muslim Quarter made me uneasy. It was the break-neck speed of the tuktuk in which we were hanging on for dear life that made me wonder if I would be around to experience any more of the magnificent sites on our two-week China itinerary. Fortunately, the anticipation of authentic food, along with learning about the culture and history of Xian held my focus. We were about to embark upon three-and-a-half hours of unique and unforgettable experiences. This was our first Lost Plate Food Tours adventure, and even before the first bite, I vowed it wouldn't be our last.
Harvey, our guide met us and three other tour participants outside the city fire station, located in close proximity to the main street in Xian's Muslim Quarter. Before setting off on our multi-faceted foodie adventure, he explained our itinerary for the evening, the four restaurants and the brewery we would visit, the types of food we would sample and other details of our tour.
Before You Tuck In, You Have to TukTuk
From reading the tour description on the Lost Plate Food Tours website, we knew we would be traveling through a warren of narrow ancient streets to places we would never have found on our own. Harvey led us to the two tuktuks that would negotiate this challenging terrain and deposit us safely at each destination.
The best way to describe a tuktuk is that it is a motorized rickshaw. It seats five, including the driver, is semi-open and compact. These quirky-looking vehicles are quiet, efficient and riding in them is pure fun.
Harvey explained that tuktuks were common all over Xian not too many years ago. Now there are more cars on the city's main roads, so the tuktuks are mostly found in areas not easily traveled in larger vehicles. He reassured us our drivers were skilled and safety-conscious. Then, just before we began careening wildly through the Muslim Quarter, he told us to, "Hang on and close your eyes."
Lost Plate Food Tours uses private tuktuks to transport tour participants in Beijing, Chengdu and Xian. This enables the company to introduce its customers to the best food in each city and the opportunity to enjoy it alongside local residents.
Lost Plate Food Tours: The Story
In 2014, Ruixi and her American-born husband, Brian, founded Lost Plate Food Tours. Their goal was to offer visitors an opportunity to experience authentic Chinese cuisine, along with the history and traditions surrounding the food.
In order to accomplish this, Lost Plate Food Tours selected eateries not found in areas commonly frequented by tourists. They took small groups of two to ten where they could enjoy traditional Xian dishes, prepared fresh in family-owned establishments. These were places where locals ate day in and day out. Places where the food was freshly prepared in front of them.
Ruixi grew up in Chengdu and has lived in Xian, Beijing and Shanghai. A serious foodie, she knows where to find the best and most authentic dishes in each city. But the success of Lost PlateFood Tours goes far beyond Ruixi's talent for locating the good stuff and hiring guides to operate the tours. She takes a hands-on approach to running her business. From planning each tour route in each city, to meticulously selecting each local guide and training them Ruixi insures her high standards are met.
The Food
Before our tour began, Harvey told us we could have unlimited amounts of food and drink. If we wanted more food at any particular place, he would order it. Also, the tuktuks were stocked with canned beer, bottled water and an orange soda called Ice Peak Soda, which is exclusive to Xian. We were allowed to bring our beverages into all the restaurants, with the exception of beer in the muslim-owned establishments.
Venue 1
Our first stop was a tiny restaurant which served Biang Biang Noodles. Before our growling stomachs were quieted, we stood around fascinated as we watched the process of making one of Xian's best known dishes.
A piece of dough was rolled out with a small rolling pin.
The dough was stretched until the piece was long and thin by taking both ends and slapping it down on the table while simultaneously stretching it. The Biang Biang sound every time the dough hit the table is how the dish acquired its name.
When the noodle reached a length of about four feet, it was torn in half lengthwise.
The noodles, which makes an entire serving, were boiled for three to five minutes.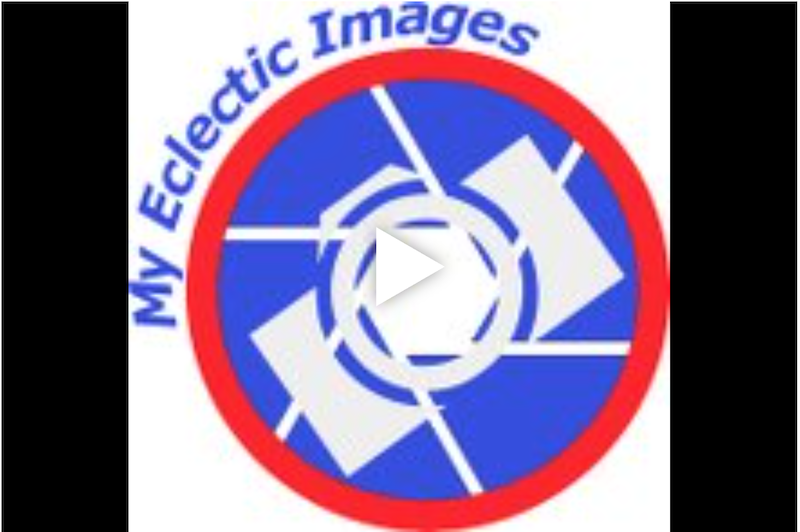 When the noodles were ready for prime time, they were topped with cooked meat, vegetables, garlic shoots, vinegar and chili oil. The table held jars of dried chilis, garlic and vinegar for adding more intensity to the dish if desired. Harvey told us these condiments are found on tables everywhere in Xian.
The noodles were thicker and more chewy than most, but the texture was ideal when combined with meat, vegetables and seasonings. This dish made for a Biang Biang start to our evening.
Venue 2
Next, we were tuktuked to a small restaurant specializing in barbecue skewers. As we sipped plumb juice, we watched the owner grill beef and lamb to perfection. The meat was expertly seasoned with chili, cumin, and a 'secret' sauce.
While we devoured the aromatic meat pinched between pieces of special bread, Harvey told us that in ancient times, the people used small tree branches to skewer their meat.
Harvey explained that the business was owned by one family with living quarters over the restaurant.
The owner/barbecuer used to operate a large restaurant on a main street. Now that he is retired, he does this for fun. He loves to cook and chat with neighbors and customers.
Venue 3
For our third stop, Harvey took us to a restaurant that was larger and more crowded than the previous two. Here we feasted on Eight Treasure Porridge, egg drop soup and soup dumplings.
The Eight Treasure Porridge tasted like something I would eat for dessert or breakfast, but it was so delicious, I didn't care for which course it was served. The rice base was runny, but the variety of textures and flavored supplied by raisins, peanuts, pomegranate jelly and sunflower seeds held the dish together beautifully. Honey gave the porridge its sweetness. Harvey explained that Muslims had brought this dish to China centuries ago.
The egg drop soup reminded me of the hot and sour soup found in Chinese restaurants back home. The soup was thinner and contained pieces of medium tofu. It was light and comforting going down.
We savored every bit of every dish we had tasted thus far, but the one that stole the show was the Soup Dumplings.
They contained soup and beef, which were a challenge to eat at first. I put a dumpling on my spoon and poked a hole in the skin with a chopstick. The plan was to suck out the liquid before eating the dumpling, but the soup was so hot, I tilted the spoon and dropped it back into my bowl. My next and last try was more successful, and I managed to pick the drained dumpling up with my chopsticks and dipped it into a small bowl of hot chili sauce with sesame.
Simon and I agreed those were the best dumplings we had ever tasted. So we managed to find our way back the following evening for more, and so that I could improve my soup dumpling eating skills.
Venue 4
The star of this food finale was Gourd Chicken, but while we were waiting, we indulged ourselves in Puffy, crisp pancakes served with shredded carrot marinated in vinegar and a salad of walnuts and wood ear mushrooms.
We washed everything down with a wood tea whose tradition goes back 1,300 years. The flavor was mild, making it an ideal accompaniment for the robust flavors of the food. Harvey told us this tea is especially good for digestion. He also introduced us to a warm alcoholic drink with a fruity, but not too sweet flavor.
When the whole Gourd Chicken arrived, it was sizzling. Harvey used chopsticks to tear it apart, and we all dug in. The skin was crisp and the meat juicy and tender. The cooking method was to steam the bird, then fry it.
Each of the foods we tasted was its own form of delicious. And despite Harvey's offer to order more, There was more than enough food.
Venue 5
The final stop on our tour was the only craft brewery in Xian, located within a stone's-throw of the city wall. As we waddled into the establishment, it was a relief to learn there would be no food involved here.
We were offered small samples of each of the five available beers. Then we were offered a pint of our favorite. It was at this point my overly full stomach told me, in no uncertain terms, "Put a pint in me, and I'll make you truly sorry."
The beer choices included a wheat beer, a German style beer, an IPA, a stout and a red beer called Ire. The first two were on the thin side. The IPA and the Ire were more hoppy and had good flavor. The one I would have chosen, had my stomach permitted it, was the stout. Bold but not too bitter, its flavor would have been the perfect top-off to a perfect evening.
Final Thoughts
By the time our Lost Plate tour ended, we had sampled over 10 uniquely Xian dishes and beverages, learned more about Xian and its cuisine than we could have ever found online and survived the tuktuk experience with goofy grins on our faces.
Harvey spoke excellent English and we thoroughly enjoyed spending our evening listening to his cultural and historical anecdotes. He was knowledgable, personable and answered all our questions.
Our Lost Plate Food Tours experience in Xian is one we will definitely repeat the next time we visit China. It is unlike any food tour we've taken. If you get the chance to join a Lost Plate Food Tours excursion, you'll come to understand that although the food may be the jewel in a city's culinary crown, it is the gems of history, culture and tradition that give it its brilliance.
If You Go
Mouth watering? Head spinning? Check Lost Plate Food Tours' website for schedules and ticket prices. Cancelations must be made 48 hours before the tour in order to receive a full refund.
Along with its Xian food tours, Lost Plate Food Tours can be found in Beijing, Chengdu, Shanghai, Cambodia, and Portland, Oregon.
If you take more than one tour with Lost Plate, you will receive an automatic 10% discount off your total cost. Additional tours can be taken in the same city as your first tour or another Lost Plate Food Tours city.
Gift certificates for Lost Plate Food Tours can be purchased through the website.
In general Chinese food establishments are not always sensitive to the needs of individuals with specific food allergies or dietary restrictions. Although you may not be able to eat every item on a Lost Plate Food Tours itinary, most stops will have some foods suitable for vegetarian and other diets. Even if you find your food choices to be somewhat limited, you will still have the opportunity to learn about the skills and techniques related to preparing the foods, and to shake the hands of the people who created them. Be sure to contact Lost Plate Food Tours with your dietary requirements for information and advice related to your specific needs.
The tuktuks are not wheelchair accessible and neither are the restaurants we visited in Xian. Lost Plate Food Tours offers walking tours in other cities that may have few, if any, accessibility issues. Contact Lost Plate Food Tours for information to help you decide if a specific tour is accessible.
68 Sajinqiao Street
Lianhu District
Xian 710000
China
Email: info@lostplate.com
Phone & Whatsapp: +86 156 9210 9030
WeChat: Lostplate
Website: http://lostplate.com
What has been your experience with food tours? Is there one that stands out for you? We'd love to hear all about it in the comments.
Disclaimer: We received a generous discount from Lost Plate Food Tours. However, all opinions, as always are entirely my own.