The American Dream and the Untold Story of the Black Women Mathematicians Who Helped Win the Space Race
It was our first trip back to New Bern since we moved to Greenville last December. "What are we going to read, asked Simon as I cued up an audio book for the six-hour drive. He was expecting a thriller, which is our usual fare for helping the miles go by. But this time, I had something different in mind: "Hidden Figures: The American Dream and the Untold Story of the Black Women Mathematicians Who Helped Win the Space Race", a stunning work I had wanted to read since it was published in 2016.
In this nonfiction masterpiece, Margot Lee Shetterly tells the true story of four black female mathematicians, Dorothy Vaughan, Mary Jackson, Katherine Johnson, and Christine Darden, as well as their colleagues, which began during World War II. They left their homes and their jobs as math teachers in segregated Southern public schools to join the all black West Computing" group at Langley Memorial Aeronautical Laboratory in Hampton, Virginia. These women were hard working, brilliant, and determined to use their extraordinary skills as mathematicians to make a difference. And what a difference they made!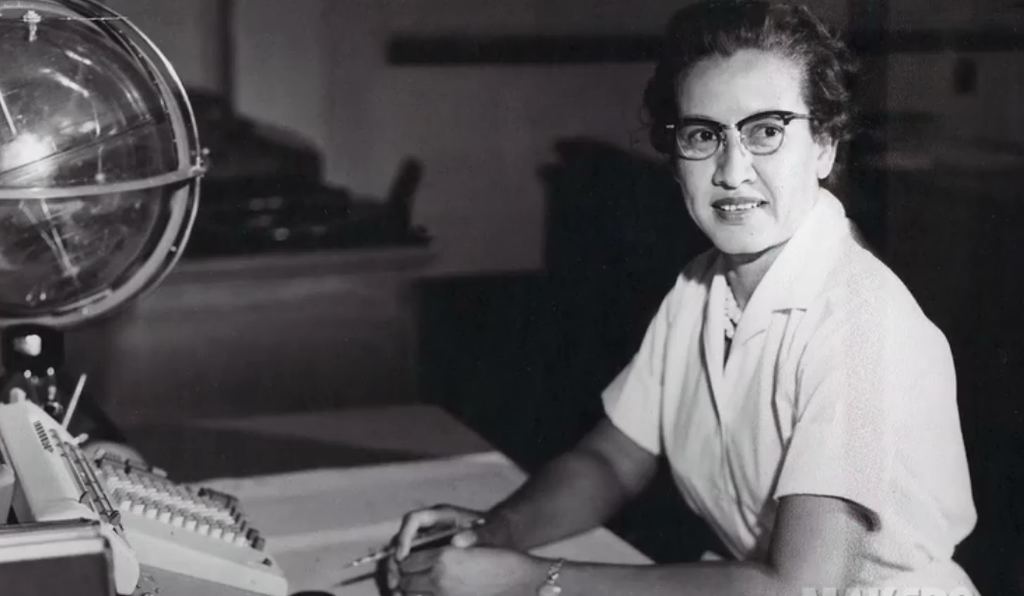 These phenomenal mathematicians began their ground-breaking careers in the 1940s and continued to excel during the Cold War era. At the peak of their careers, they provided NASA with the precise calculations required to win the space race by putting a man on the moon.
The West Computing" group began their jobs at Langley using calculators and slide rules. "What! No computers!" you exclaim. The women were the, "Human Computers and were referred to as such. But throughout the decades, they had to endure the humiliation of Jim Crow, the tumult and tragedies of the emergence of the Civil Rights movement, and the reality that although they were giving their all for their country, their country continued to treat them as second class citizens. The payoff was that they could finally push their extraordinary intelligence and exceptional skills to the limit.
We became more engrossed with each mile, until we became part of the narrative. The restrictions imposed on black Americans made us angry. The incredible fortitude of the mathematicians made us proud, and the fact it took so long to recognize their contributions to this country made us shake our heads in disgust. They were more than math wizzes. They were role models for women of all races, brilliant professionals whose contribution to our country is immeasurable, and sources of unconditional pride for all of us. Reading "Hidden Figures" was a rollercoaster of emotions, but it was worth every dip and high.
Shetterly was inspired by her father, a 40-year veteran of Langley Research Center,. The stories he used to tell her about the black female "human computers" who came to Langley in 1943 and the uproar they caused, seized her attention. Among other challenges they faced, their male colleagues found it difficult to comprehend female minds could process the rigorous math and operate the then-sophisticated calculators. These particular women were skilled mathematicians, either already holding master's degrees or destined to attain them. As challenging as it was to be a woman in a male-dominated industry, during this period, being black also meant they had to be above average and tough. They had to fight for the recognition they richly deserved. Not only were these women mathematical geniuses, they were wives, mothers, Girl Scout leaders, public speakers, and promoters of science in their communities and beyond.
Hidden Figures was a #1 New York Times bestseller, followed by a movie. At long last, these remarkable women were given recognition for their enormous contributions to the United States. In 2015, President Barack Obama honored 92-year-old Katherine Johnson with the Presidential Medal of Freedom, the highest award given to a civilian. And in 2017, NASA honored Katherine Johnson's exceptional service with the dedication of "The Katherine G. Johnson Computational Research Center."
Is all of this a matter of too little, too late? Perhaps, but at least we have evolved to the point where we can see these women for what they were, acknowledge the challenges they faced and overcame, and feel honored to have had them among us. I grew up, married, had children, and retired before I ever heard of Dorothy Vaughan, Mary Jackson, Katherine Johnson, and Christine Darden. But now I know their story and only wish I had the privilege of knowing even one of them. Even if – like me – math isn't your strength, I recommend you read "Hidden Figures". It will teach you more about a world you never learned about in school.