Not Just for Vandals Anymore.
It would have never occurred to me that a run-of-the-mill alleyway in a South Dakota town would mean anything more than a place I wouldn't want to be walking after dark. Then, on a sunny afternoon in Rapid City, Simon, Otto and I were led down Art Alley, and what seemed ordinary suddenly became a WOW of a place.
Alleyways are generally the scene of dumpsters, drug deals, people doing things of which their mothers would never approve and graffiti. But in Rapid City, the alley that sits between St. Joseph and Main, and runs from 16th to 17th sported a more than acceptable version of the latter. This graffiti was different. It had nothing to do with vandalism, and everything to do with art.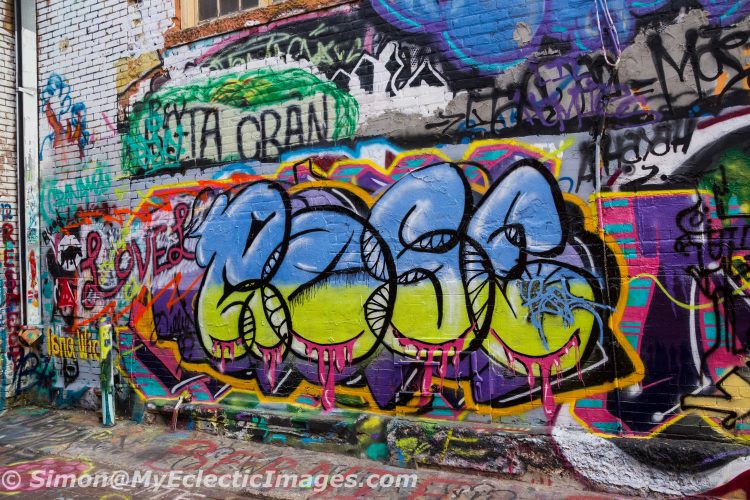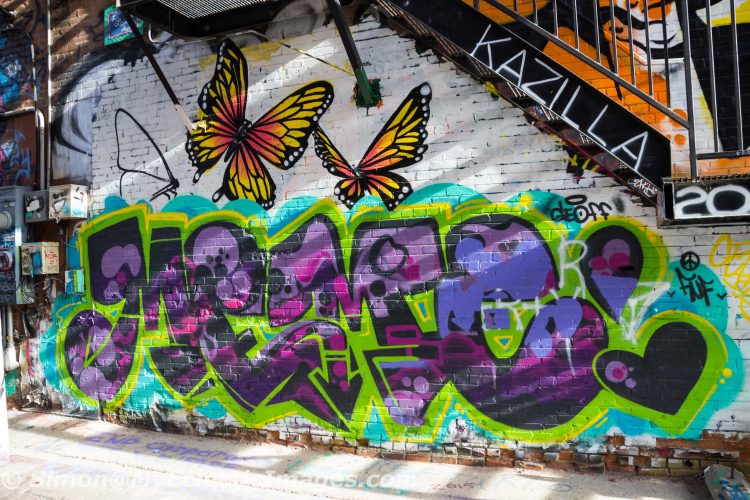 Graffiti art has been around for the last half century, but has become increasingly popular in recent years. For Rapid City, this art form became particularly relevant in 2005, when a downtown alley that had been the venue for the seedier side of urban life became Art Alley. Over time, it evolved into a public venue for positive self-expression through outdoor art.
In July of 2015, Rapid City hosted Red Can Graffiti Jam in conjunction with the non-profit Cheyenne River Youth Project.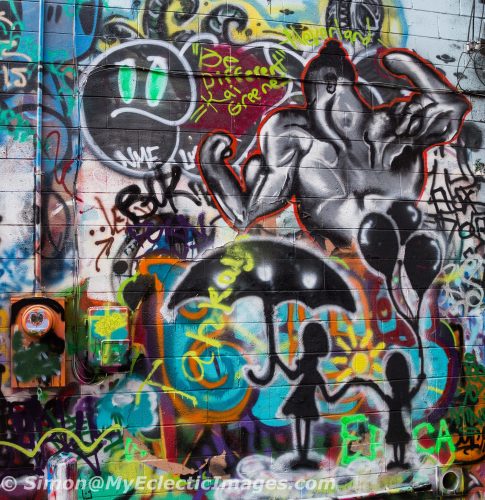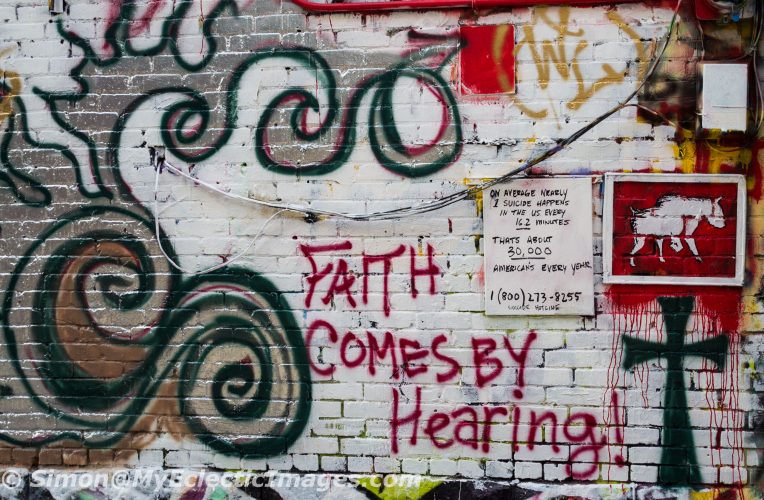 Graffiti jams introduce the public to the concept of graffiti as an art form, utilizing a variety of techniques, styles, and materials. What made the Red Can Graffiti Art Jam so unique was the combination of contemporary graffiti art and Lakota Indian art
The Cheyenne River Youth Project was founded in 1988 to provide "Cheyenne River reservation's young people with access to a variety of cultural opportunities and enduring programs. As part of the project, an internship in graffiti art for selected youth was initiated. The project culminated with Red Can Graffiti Jam, the first of its kind in Indian country.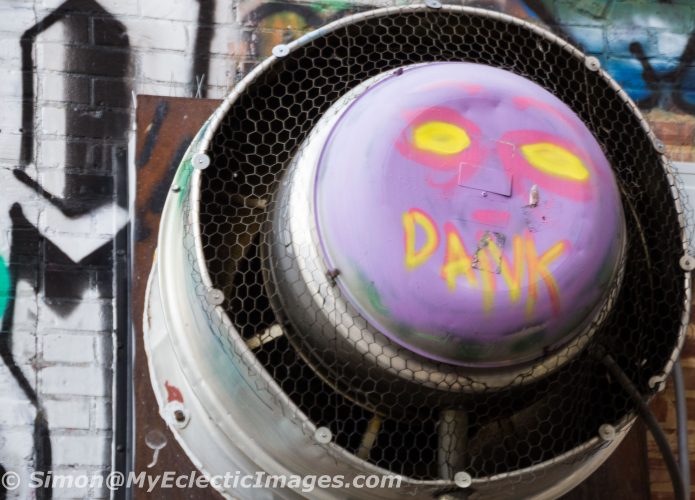 The festivities kicked off with a two day event beginning on July 8 in Eagle Butte's Waniyetu Wowapi ("Winter Count") Art Park, which had been dedicated less than a year earlier.
Nationally renowned graffiti artists from the U.S. and Canada joined local artists, at the art park on the 2.8-million-acre Cheyenne River Sioux Reservation to work their artistic magic on July 8 and 9. The Party then moved to Art Alley in Rapid City for the July 11 finale.
A conversation with Tyler Read, Art Education Engagement Coordinator for the Rapid City Arts Council, yielded this incredibly uplifting story about how individuals of all kinds can be brought together through art. He also told me that, most of the paintings on Art Alley's walls, grates and dumpsters during Red Can Graffiti Art Jam have since been covered over by other artists. Still, several paintings remain as priceless reminders of what had been accomplished there.
And so we took in the paintings and the atmosphere of Art Alley, knowing that the next time we see it, we probably won't recognize a single painting. The graffiti of Art Alley is a little like life in that respect. Nothing is permanent, change is inevitable and there's no telling what the next WOW will look like.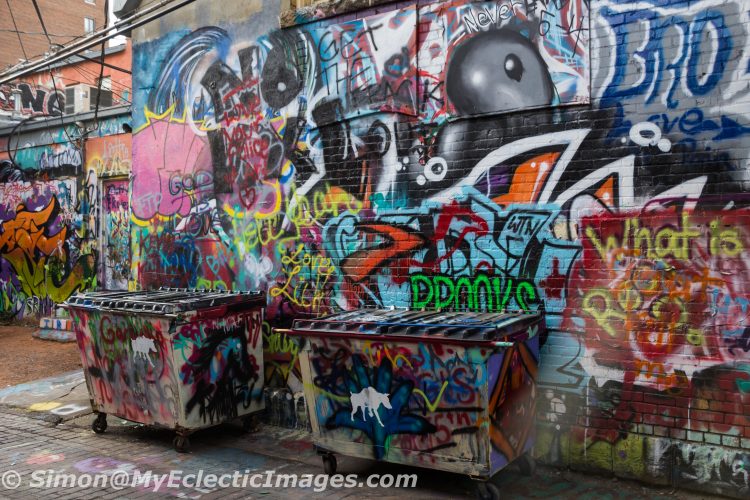 During our stay in Rapid City, we were hosted by the Rapid City Convention and Visitors Bureau, however, all opinions are entirely my own.